Contact Us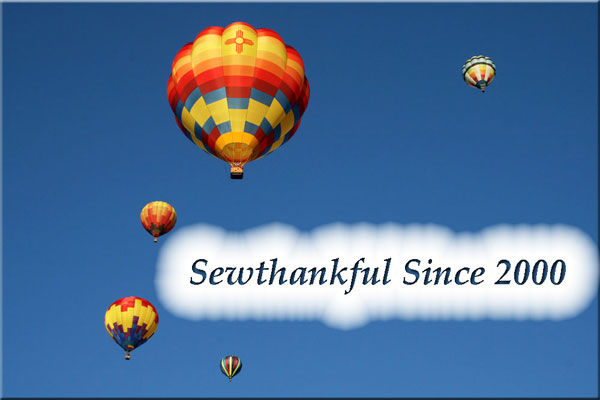 For questions about placing an order or your current order please email us at: myorder@sewthankful.com

For all other questions or comments please email us here: customercare@sewthankful.com

If you have any questions please email us. We are closed on weekends and all major Holidays and/or Postal Holidays including the day after Thanksgiving.
Emails receive the quickest response and we make every effort to respond to your email as soon as possible. If you do not receive a reply to your email within 24 hours, it's possible that your email was lost in cyberspace, or taken hostage by a spam filter on our machines or business server.
To receive the best pricing on shipping, please use the online shopping cart to place your order. We accept orders by mail, but please be aware that shipping charges will be higher for this service. If you would like to place an order my mail please download and fill out this PDF form to include with your check or money order...Click Here for the Mail Order Form

Sew Thankful Inc.
PO Box 1413
Edgewood, NM 87015