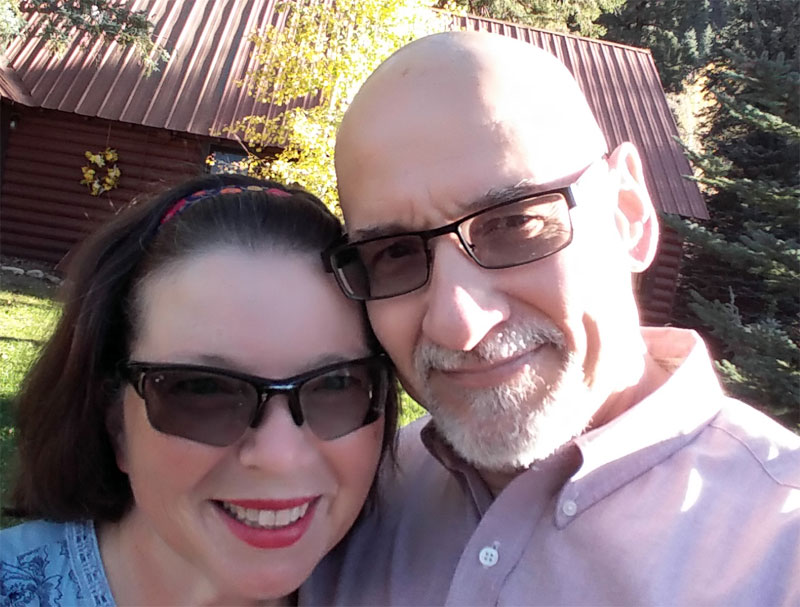 Hi. We are very happy you stopped by to see us here at Sew Thankful.  The "We" is for Tracy and Jeff and we have been at this sewthankful.com address for over 21 years. Tracy is the founder of Sew Thankful going back to 1999. It was a very short while later that www.sewthankful.com went live.

About Us?  Well…we are both veterans.  Tracy served in the Army and Jeff served in the Marine Corps. We are no mega-corporation. We are friendly, hardworking, and humble people. We are a genuine, very small family-owned business. It's just us now as our kids are all grown and have their own lives.

In 2019 we moved to a place we want to be for the rest of lives. It's a tiny farm less than thirty minutes outside of Albuquerque in a high desert mountain area of New Mexico. We want it to be simple.  We have laying hens for eggs, goats for milk and cheese, and a large area for our "no dig" garden.   You can see some of the happenings on our YouTube channel that Tracy has been working very hard at.  Check it out here at Sew Thankful YouTube

Many things have changed over the years, but our desire remains to be helpful and kind to our customers.  We want you to know that your order is very important to us.  Please email us anytime with questions on your order, products or how the animals are doing. We would love to hear from you.