Make Fast & Easy Drawstring Cords from a Recycled T-shirt
Click here for a printable PDF of this tutorial.
Please read all instructions before cutting, etc.
If you need a fabulous soft drawstring for small to mid-size projects, this could be just the ticket for
you.
When I designed my
Got Sudz Soap Bags
, I wrote the pattern to include instructions
for making a woven fabric drawstring. A couple years ago when I was making a bunch of these
fabulous soap bag for gifts, I decided to give the t-shirt yarn method a try instead of making the
woven fabric drawstring and it was perfect for that project—and a true time-saver. The t-shirt
cords have held up to use beautifully even after 2 years of regular use.
One t-shirt will make many cords. You may use virtually any cotton or cotton/poly blend t-shirt,
even if it has a side seam. The t-shirt can be new, used, a thrift store find, etc.
Step 1—
Lay the t-shirt out on your cutting mat and smooth it out well, lining up shoulder and
arm hole seams. Make it as wrinkle free and smooth as possible and cut off the bottom
hemmed edge.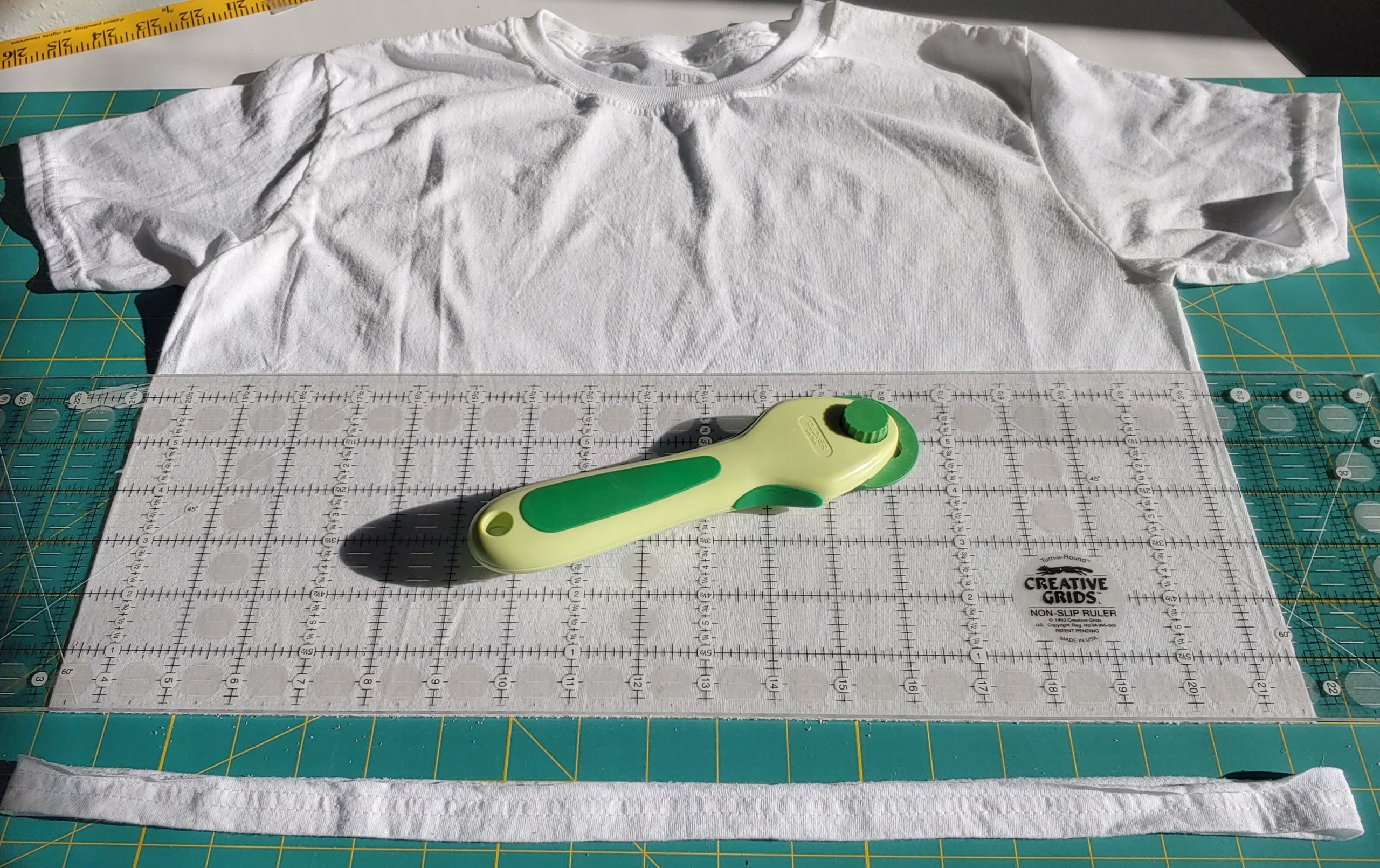 Step 2—
After removing the bottom hemmed edge, measure and cut a 1 inch strip, making sure
you have nice clean edges on both sides of the strip. NOTE: You can make wider strips if you
need a thicker drawstring.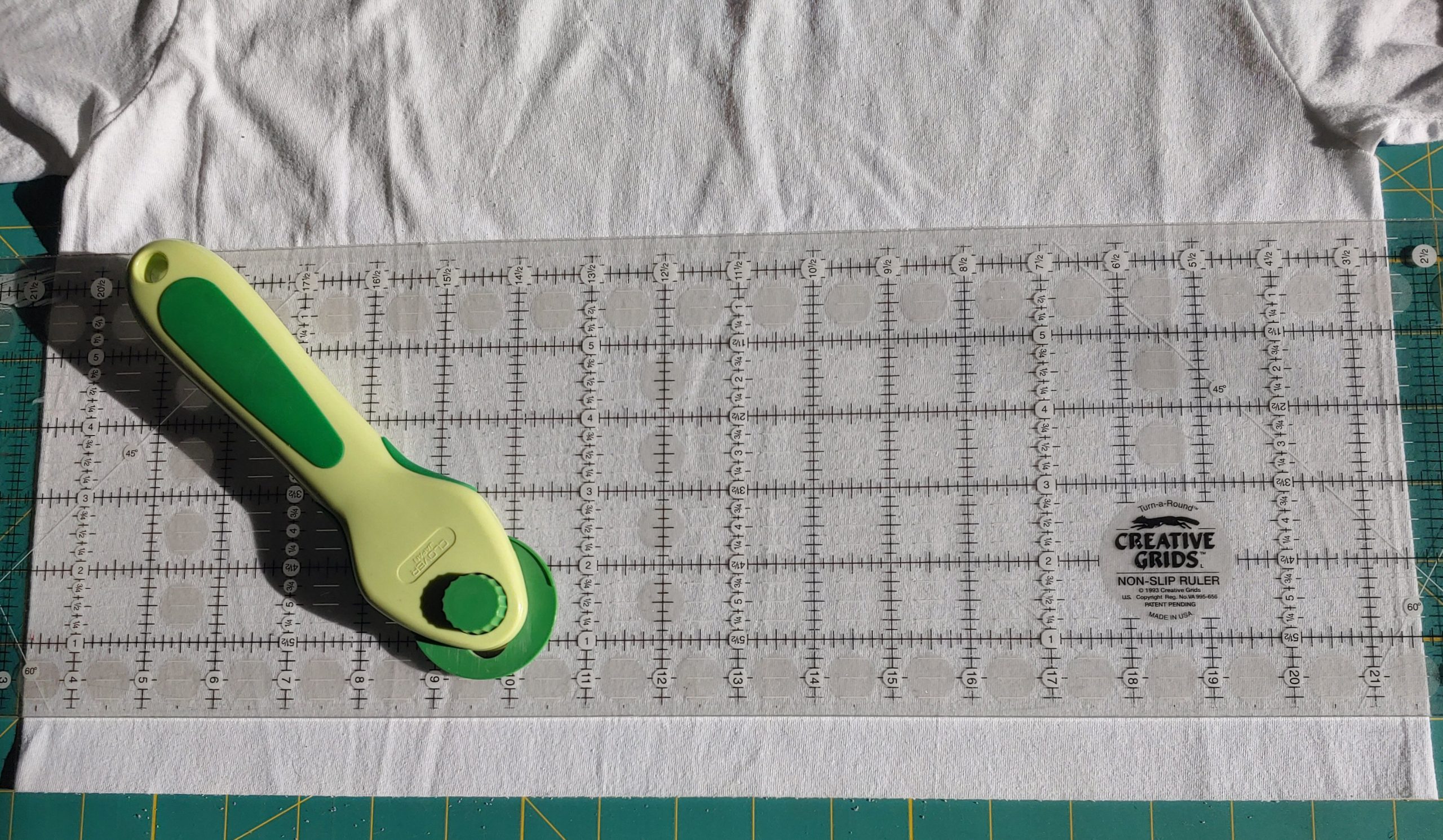 Step 3—
Pick up the strip and separate the t-shirt layers to see the large loop of fabric.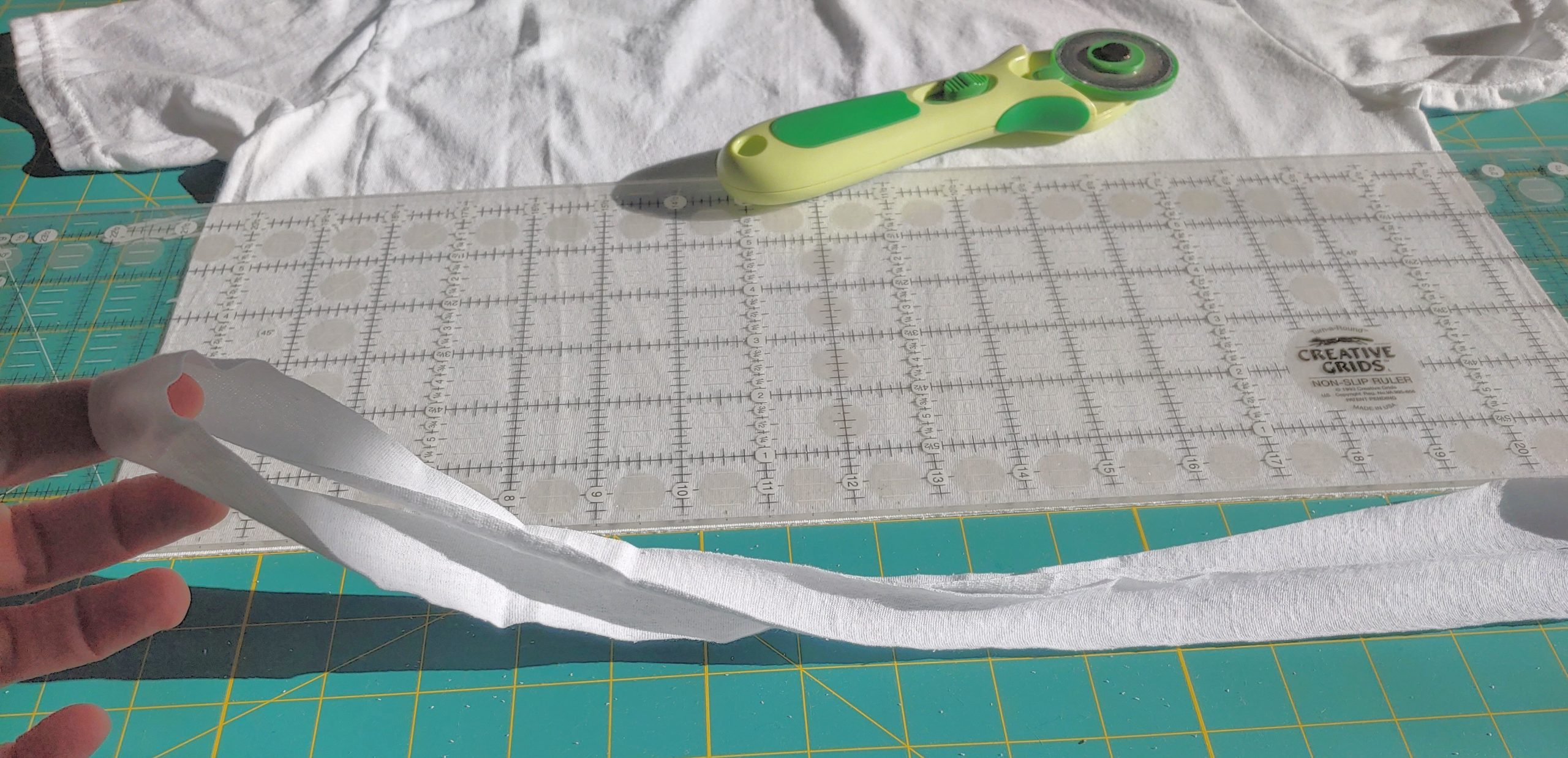 Step 4—
Using both hands, grasp each end and pull outward, stretching the loop. You have now
formed a rolled, knit cord loop.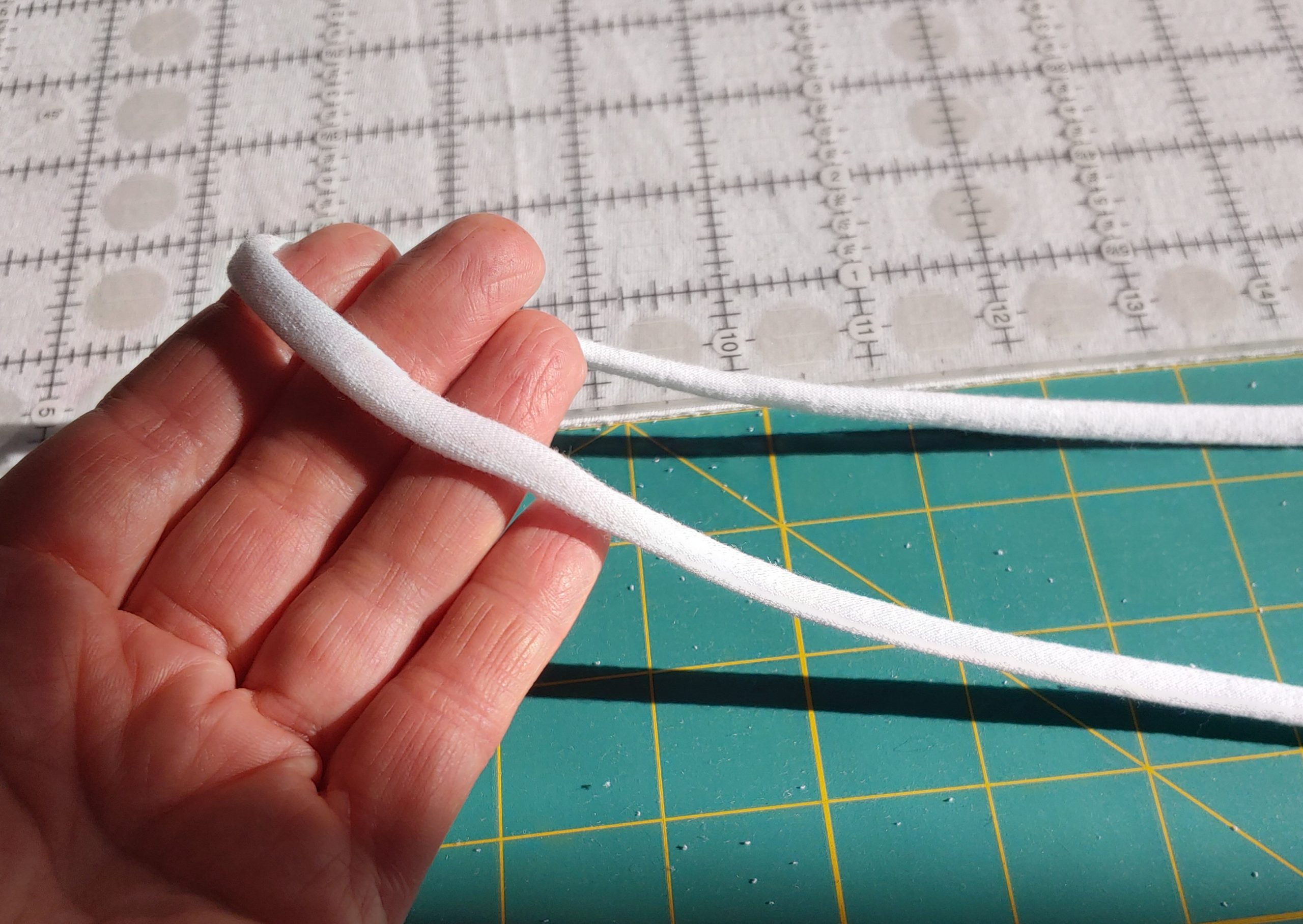 Step 5—
Cut your cord to the length you need, removing side seam(s) if there are any. Since the t-shirt
fabric won't fray, once the drawstring is inserted into your project, simply tie off the ends, as was done
with this Got Sudz bag.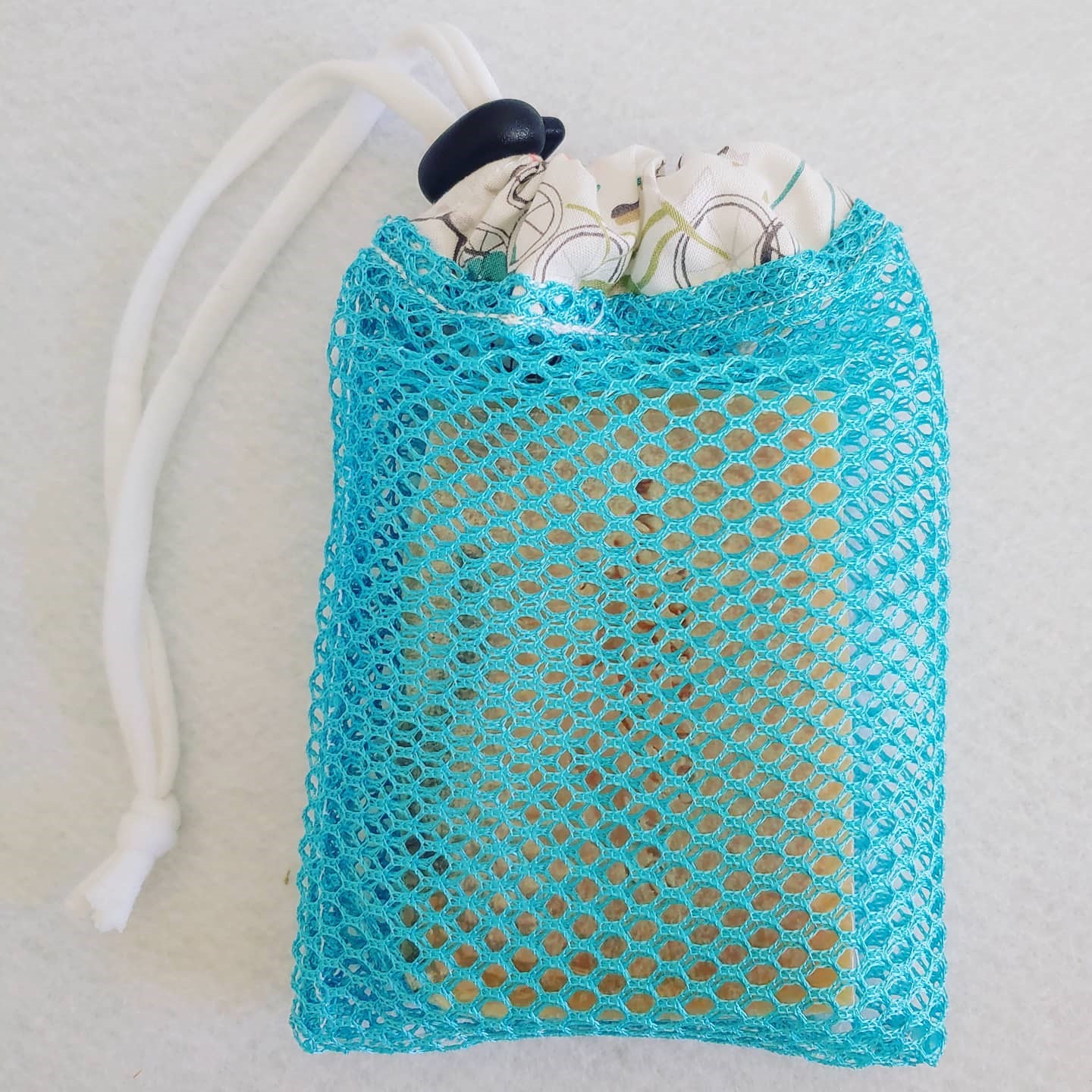 Click here for a printable PDF of this tutorial.