Sew Kind of Wonderful
Mini Curvit LONGARM Quilting Ruler from Sew Kind of Wonderful
$24.00
$17.99 On Sale!
Your Savings

17.99
More Details
Reviews
Customers also liked...
Mini Curvit LONGARM Quilting Ruler from Sew Kind of Wonderful More Details
The QCR Mini Curvit Ruler from Sew Kind of Wonderful

High quality 1/4" thick acrylic curved ruler set for longarm quilting use.
- Makes quilting QCR Mini Ruler© quilts easy and fun
- Curve matches QCR Mini Ruler© curve for easy Stitch in the Ditch
- Inside and outside curve
- Straight and curved edges with guidelines for custom quilting
- Create quilting scallops in borders
- Great for curved crosshatching
- Use to mark quilts for domestic machine custom quilting
- Make quilting motif designs
- Part 1 dimensions: 2 5/8"(center) and 1 1/2"(sides) x 6"
- Part 2 dimensions: 1 7/8"(center) and 3"(sides) x 6"

NOTE: As with all Sew Kind of Wonderful Rulers, this ruler comes has a light brown protective backing. The backing can be removed once received.

Click Here for more Sew Kind of Wonderful sewing patterns


Size & Fit Guide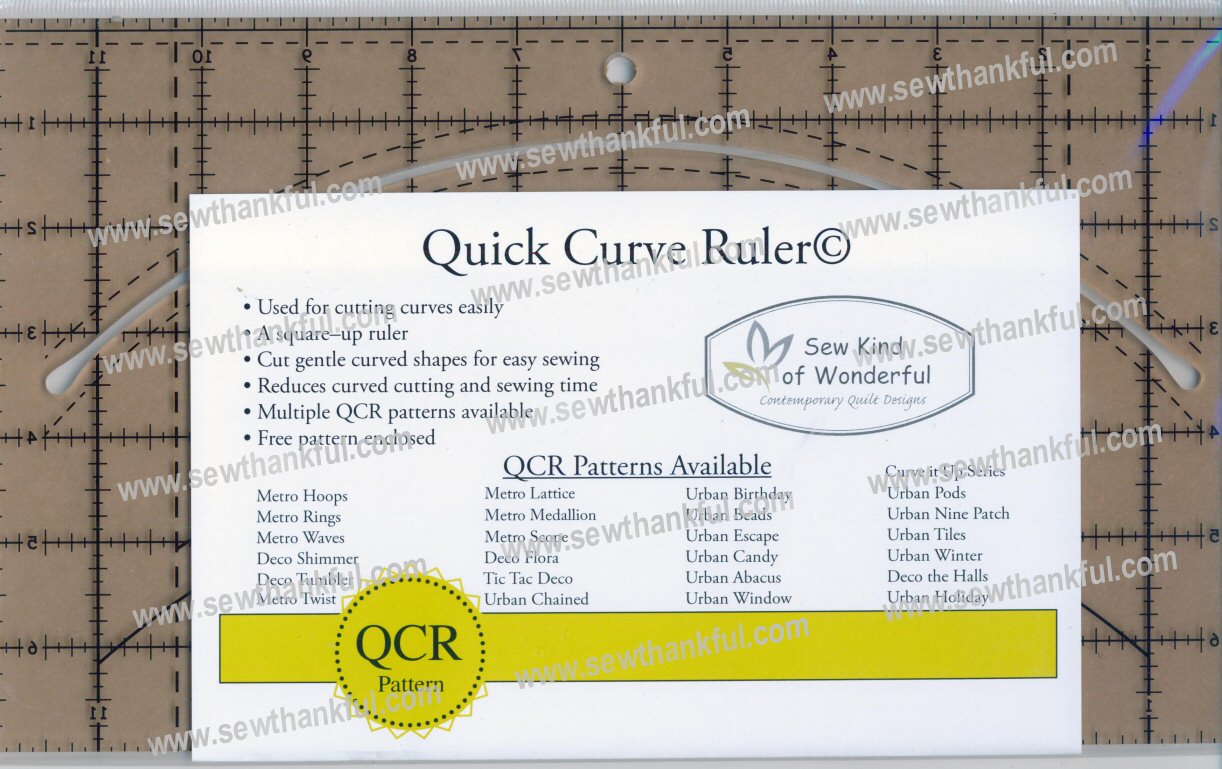 Reviews

| No reviews for this product.