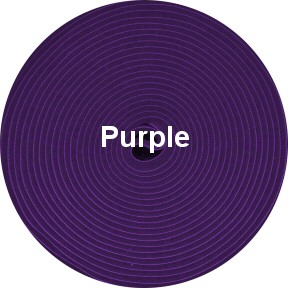 Purple - 3/4" Sew-In Hook & Loop Tape
Sold by the yard, continuous cut--up to 3 yards maximum continuous. Yardage greater than 3 yards may not be continuous.
Shipping Details
In Stock Orders normally ship the next business day. Our website does not display "Live Inventory". There is a chance that an item could be on back order. If there is a back order we will email you. Many orders will have the in stock items shipped, and then we will ship out the back ordered items once they arrive. There are no extra charges for the split shipping service. We ship by the United States Postal Service. Please see our policies pages for more information by clicking on the links at the bottom of this page.