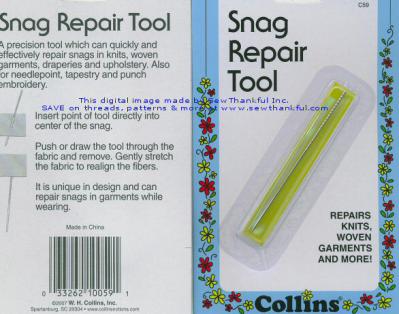 This handy little tool works great on knits & wovens (repair that snag in your shirt while you're still wearing it!).

It's also fantastic for grabbing & burying the little loose thread on your quilt top. You know...those tiny little ones that you can't seem to get through a needle.

GREAT gift idea. Perfect for your sewing tool box. ALSO fabulous to keep in a travel sewing kit in your handbag or purse. You never know when you'll snag your blouse or pants...and this inexpensive little tool could save the day.